Zo werken wij
Onze visie op beter onderwijs
Onderwijs kun je alleen verbeteren als je het echt begrijpt. En dat doen we dankzij onze ruime ervaring. We spreken de taal, kennen de processen en weten hoe we data kunnen laten werken. Maar vooral: we luisteren. Want jouw instelling is uniek. Net als jouw vraag aan ons.

Met een frisse blik en zo nu en dan wat functionele eigenwijsheid helpen we ook jouw instelling efficiënter en prettiger te werken.
Tot zover de status quo
Verandering begint met de juiste vragen
Verrassend veel rapportages evolueren niet of nauwelijks. Ze geven daardoor vooral antwoord op vragen uit het verleden. Of ze presenteren data zonder waarde. Combineer dat met processen die maar weinig mensen echt begrijpen en zie werkplezier en wendbaarheid verdampen. Daarom vragen wij: "Wat proberen we eigenlijk te bereiken?". Samen met jou bedenken we hoe het beter, makkelijker en leuker kan. Wij weten hoe we die doelen bereiken en hoe technologie daarbij helpt.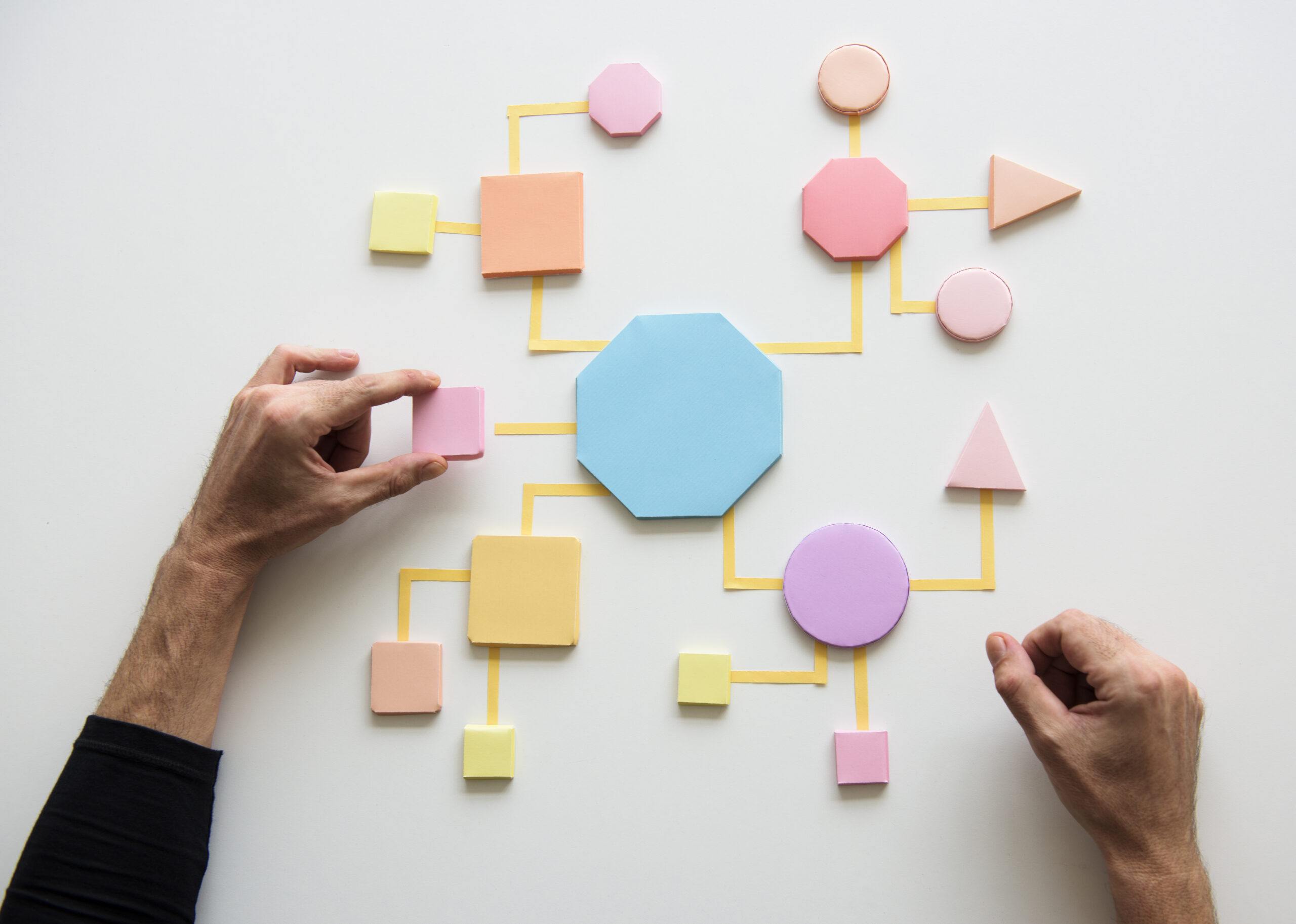 Een breder perspectief op problemen én oplossingen
Omdat tussen oorzaak en gevolg soms meer zit dan je denkt
In het onderwijs zijn problemen zelden beperkt tot één afdeling. Ze kunnen een domino-reactie door je hele instelling veroorzaken of elkaar in stand houden en zelfs versterken. Daarom gebruiken we data om ketens binnen je organisatie goed in beeld te brengen. Over alle afdelingen heen. Zo krijg jij overzicht op wat er speelt en kunnen wij samen gericht werken aan de oplossingen.
Alles begint met data
Verbeteren begint bij de juiste informatie
Data is pas nuttig als je het op de juiste manier interpreteert en productief kunt inzetten. Daarom zien we het als het startpunt voor het goede gesprek en niet als streven of afrekentool. Ook dat hoort bij onze visie op beter onderwijs.
Samenwerking maakt alles beter
De beste basis om te verkennen, beslissen en leren
Wat we doen, doen we samen met jullie. Als actieve, creatieve partners komen we tot de inzichten en innovaties waar jullie instelling beter van wordt. Op die samenwerking richten we onze processen in.
Niets is moeilijker te bereiken dan eenvoud
Keuzes maken om tot de kern te komen
Eenvoud en kwaliteit gaan boven kwantiteit. Liever sterke data waar je mensen mee aan de slag kunnen, dan een dashboard waar je in kunt blijven scrollen. Dat klinkt simpel, maar weinig is moeilijker. Wij geloven dat een systeem af is als je er niets meer af kunt halen. Niet als je er niets meer aan toe kunt voegen.